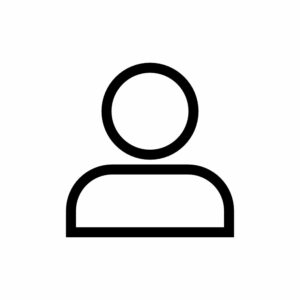 Dr. Marketa Kaucka · BMS
Biography
I studied the bachelor and master program "Molecular Biology and Genetics" at Masaryk University in Brno (Czech Republic) where I investigated the molecular mechanisms of bone formation. For my PhD education, I was delighted to join the newly formed laboratory of Prof. Vitezslav Bryja at the Institute of Experimental Biology (Masaryk University, Brno, Czech Republic), where I started exciting and novel project on the role of non-canonical WNT signaling in the pathogenesis of chronic lymphocytic leukemia. During my PhD, I spent almost one year in the laboratory of Prof. Gunnar Schulte at the department of Physiology and Pharmacology at Karolinska Institute (Stockholm, Sweden), where I broadened my knowledge of molecular signaling and cell behavior. For my postdoctoral education, I had the honor to work in the laboratory of Prof. Igor Adameyko at Karolinska Institute in Sweden and Medical University in Vienna. In these years I gained a substantial knowledge of developmental processes, utilized state-of-the-art methods, participated in numerous fruitful collaborations and groundbreaking science.
Education and positions held
2019 – present

MPRGL MPI for Evolutionary Biology

2016 – 2019

Postdoctoral Researcher and SSMF Fellow at Medical University Vienna (Austria)

2013 – 2016

Postdoctoral Researcher and EMBO Fellow at Karolinska Institute (Stockholm, Sweden),

2008-2013

PhD student at Masaryk University (Brno, Czech Republic)
Research Summary
My work is focused on the developmental and genetic aspects of the face formation. I am interested in the conserved, yet plastic molecular and developmental mechanisms underlying the formation of facial cartilage and bones. These two types of stiff matrix create the basis of a specific facial shape. In my group we investigate how an immense spectrum of facial shapes in the animal kingdom evolved.
My research is on the border of developmental biology, molecular biology and neuroscience and tackles long-standing questions concerning the skull formation. I concentrate on the conserved link between the development of the nervous system and chondrocranium in various species and aim to create a spatiotemporal map of signals and their sources that instruct the formation of the complexly shaped skull. Additionally, I am interested in the non-coding regulatory sequences (enhancers) and their role in the intra- and inter-species facial variability.
Key publications
Schwann cell precursors contribute to skeletal formation during embryonic development in mice and zebrafish.
Xie M, Kamenev D, Kaucka M, Kastriti M…et al. PNAS, 2019
Spatiotemporal structure of cell fate decisions in murine neural crest.
Soldatov R*, Kaucka M*, Kastriti M*, Petersen J,et al. Science, 2019 (*shared first author)
Signals from the brain and olfactory epithelium control shaping of the mammalian nasal capsule cartilage.
Kaucka M, Petersen J, Tesarova M, et al. Elife, 2018
Oriented clonal cell dynamics enables accurate growth and shaping of vertebrate cartilage.
Kaucka M, Zikmund T, Tesarova M, Gyllborg D, et al. Elife, 2017
Analysis of neural crest-derived clones reveals novel aspects of facial development.
Kaucka M, Ivashkin E, Gyllborg D, et al. Science Advances, 2016