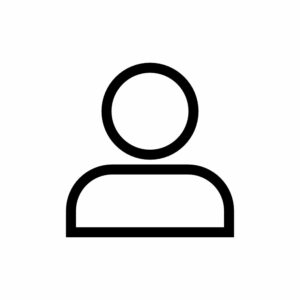 Dr. Silvia Portugal · BMS
Biography
I studied biology in University of Porto, and did my PhD at the IMM Lisbon, supervised by Maria Mota, where we showed in a mouse model that Plasmodium blood-stage infections suppress re-infection by newly inoculated sporozoites. Then, I joined Pete Crompton's lab at the NIH in Rockville, focusing on naturally acquired immunity to malaria in the seasonal transmission region of Mali, and we proposed a novel model of how children in endemic areas tend to remain asymptomatic and control parasite replication despite repeated P. falciparum infections.
In collaboration with Sue Pierce, we described how B cell receptor signaling and effector function is impaired in malaria-associated atypical memory B cells.
In a close partnership between the NIH and the Mali International Center for Excellence in Research we designed a clinical study to elucidate how persistent parasitaemias in the dry season affect the risk of clinical malaria. We demonstrated that treatment of asymptomatic P. falciparum infections which persisted during the dry season did not alter the malaria risk on the ensuing transmission season.
In 2016 became a junior group leader at the Parasitology Department of Heidelberg University Hospital and my lab showed that during the dry season parasites are transcriptionally distinct from those of subjects with febrile malaria in the wet season, reflecting longer circulation within each replicative cycle of parasitized erythrocytes without adhering to the vascular endothelium.
Education and positions held
2020 – present

Lise Meitner Group Leader at the Max Planck institute for Infection Biology, Berlin

2016 – 2020

Junior Group Leader, Center for Infectious Diseases_ Parasitology, Heidelberg University

2011– 2016

Postdoctoral Fellow at Crompton Lab, NIAID, National Institutes of Health, Rockville, USA

2010

FAPESP Invited Visiting Researcher (Universidade de São Paulo, Brazil)

2006 – 2010

PhD thesis (Faculdade de Medicina da Universidade de Lisboa, Portugal)

1998 – 2003

Biology undergraduate (Faculdade de Ciência da Universidade do Porto, Portugal)
Research Summary
The main goal of my lab is to understand how Plasmodium, the causative agent of malaria, survives the dry season when no mosquitoes are available. Plasmodium usually alternates between a human host and a mosquito vector, but in many areas of the globe a long and complete dry season interrupts transmission for several months. We study the host and parasite factors that contribute to silent carriage of parasites in ~25% of children during the 6-month dry season in Mali, and how transmission resumes in the ensuing wet season when mosquitoes return.
Key publications
Increased time of Plasmodium falciparum in the circulation underlies persistent asymptomatic infection in the dry season. Andrade CA, Fleckenstein F, Thomson-Luque R, Doumbo S, Lima NF, Anderson C, Hibbert J, Hopp SH, Tran TM, Li S, Niangaly M, Cisse H, Doumtabe D, Skinner J, Sturdevant D, Ricklefs S, Virtaneva K, Asghar M, Homann MV, Turner L, Martins J, Allman EL, N'Dri M, Winkler V, Llinás M, Lavazec C, Martens C, Färnert A, Kayentao K, Ongoiba A, Lavstsen T, Osório NS, Otto TD, Recker M, Traor B, Crompton PD, Portugal S. Nat Med. 2020 Oct 26 PMID: 33106664

Treatment of Chronic Asymptomatic Plasmodium falciparum Infection Does Not Increase the Risk of Clinical Malaria Upon Reinfection. Portugal S, Tran TM, Ongoiba A, Bathily A, Li S, Doumbo S, Skinner J, Doumtabe D, Kone Y, Sangala J, Jain A, Davies DH, Hung C, Liang L, Ricklefs S, Homann MV, Felgner PL, Porcella SF, Färnert A, Doumbo OK, Kayentao K, Greenwood BM, Traore B, Crompton PD. Clin Infect Dis. 2017 Mar 1;64(5):645-653. PMID: 28362910

Malaria-associated atypical memory B cells exhibit markedly reduced B cell receptor signaling and effector function. Portugal S, Tipton CM, Sohn H, Kone Y, Wang J, Li S, Skinner J, Virtaneva K, Sturdevant DE, Porcella SF, Doumbo OK, Doumbo S, Kayentao K, Ongoiba A, Traore B, Sanz I, Pierce SK, Crompton PD. Elife. 2015 May 8;4. PMID: 25955968

Exposure-dependent control of malaria-induced inflammation in children. Portugal S, Moebius J, Skinner J, Doumbo S, Doumtabe D, Kone Y, Dia S, Kanakabandi K, Sturdevant DE, Virtaneva K, Porcella SF, Li S, Doumbo OK, Kayentao K, Ongoiba A, Traore B, Crompton PD. PLoS Pathog. 2014 Apr 17;10(4):e1004079. PMID: 24743880

Host-mediated regulation of superinfection in malaria. Portugal S, Carret C, Recker M, Armitage AE, Gonçalves LA, Epiphanio S, Sullivan D, Roy C, Newbold CI, Drakesmith H, Mota MM. Nat Med. 2011 Jun;17(6):732-7. doi: 10.1038/nm.2368. Epub 2011 May 15. PMID: 21572427